The fourth book in the Angelbound Offspring series, RHODES, releases on Tuesday December 17th with the help of an amazing group of kick-ass reviewers.
Take a look at the list below; you may discover your next favorite book blog!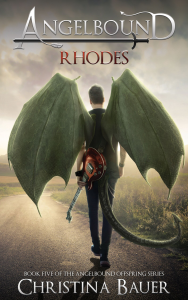 RHODES tells the story of dragon shifters Zinnia and Rhodes. The pair should never have fallen in love–Zin's a princess while Rhodes is the hired help. Even worse, enemies from Zin's past are out to destroy them both. There's only one option left: fight back. 
December 16th
–Smada's Book Smack
–Liberty's Literary Loves
–ACME Teen Books – Kids and YA Too!
December 17th
–The Bouncing Tigger Reads 
–The Book Junkie Reads . . .
–Archaeolibrarian – I Dig Good Books!
December 18th
–Hurn Publications
–diary of a wannabe writer
–@___nimraaa
–Mythical Books 
December 19th
–Shalini's Books & Reviews
–Radioactive Book Reviews
–Haddie's Haven
–Bookworm for Kids
December 20th
–My Life Loves and Passion
–Incidental Inspiration
–Bee's Blog on Books 
December 21st
–The Avid Reader
–Paper Safari
–Fiona Reads and FoodSpots