The third book in the Angelbound Lincoln series, TRICKSTER, is here… and an amazing group of kick-ass reviewers are sharing their thoughts!
Here's my second round-up on all things TRICKSTER and reviews. HUGE thanks to my amazing bloggers and reviewers!
Click on the link below the image to see the full review…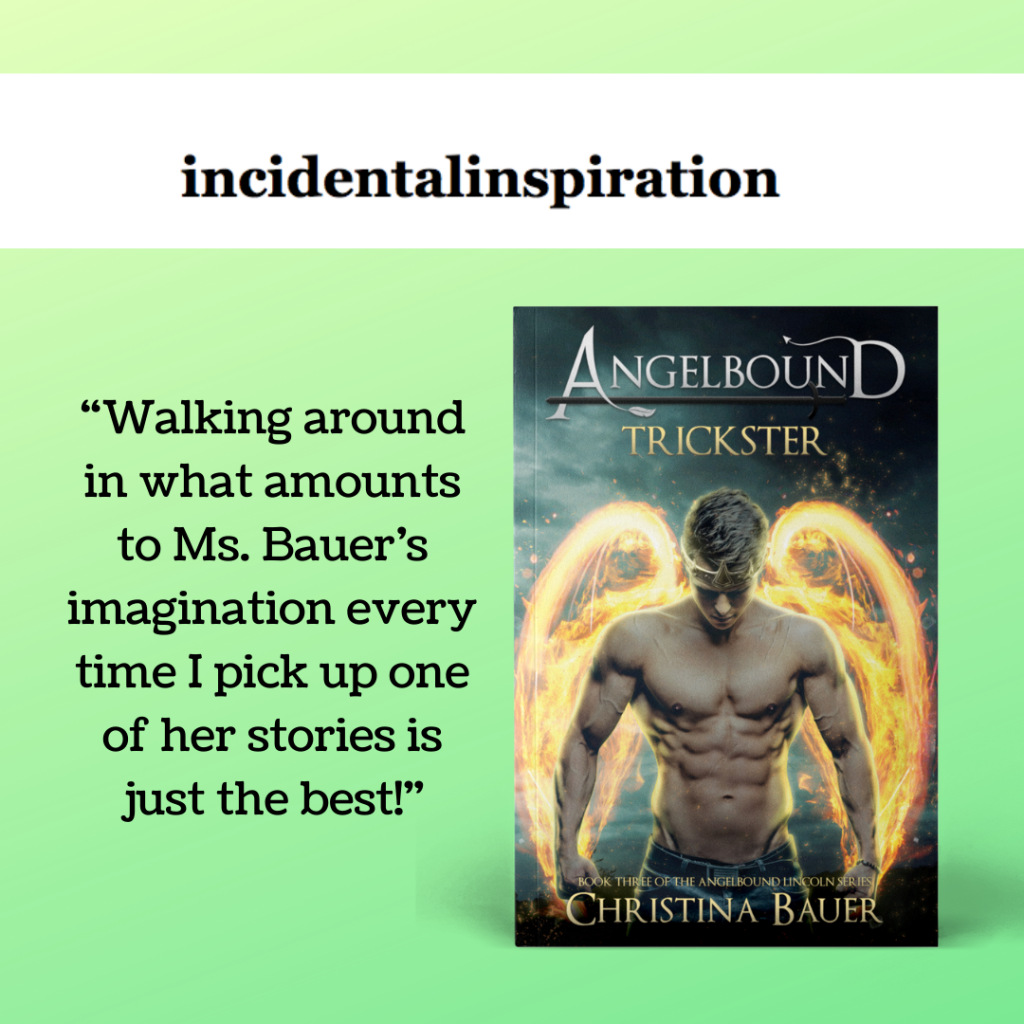 Trickster – Release Day w/ Review!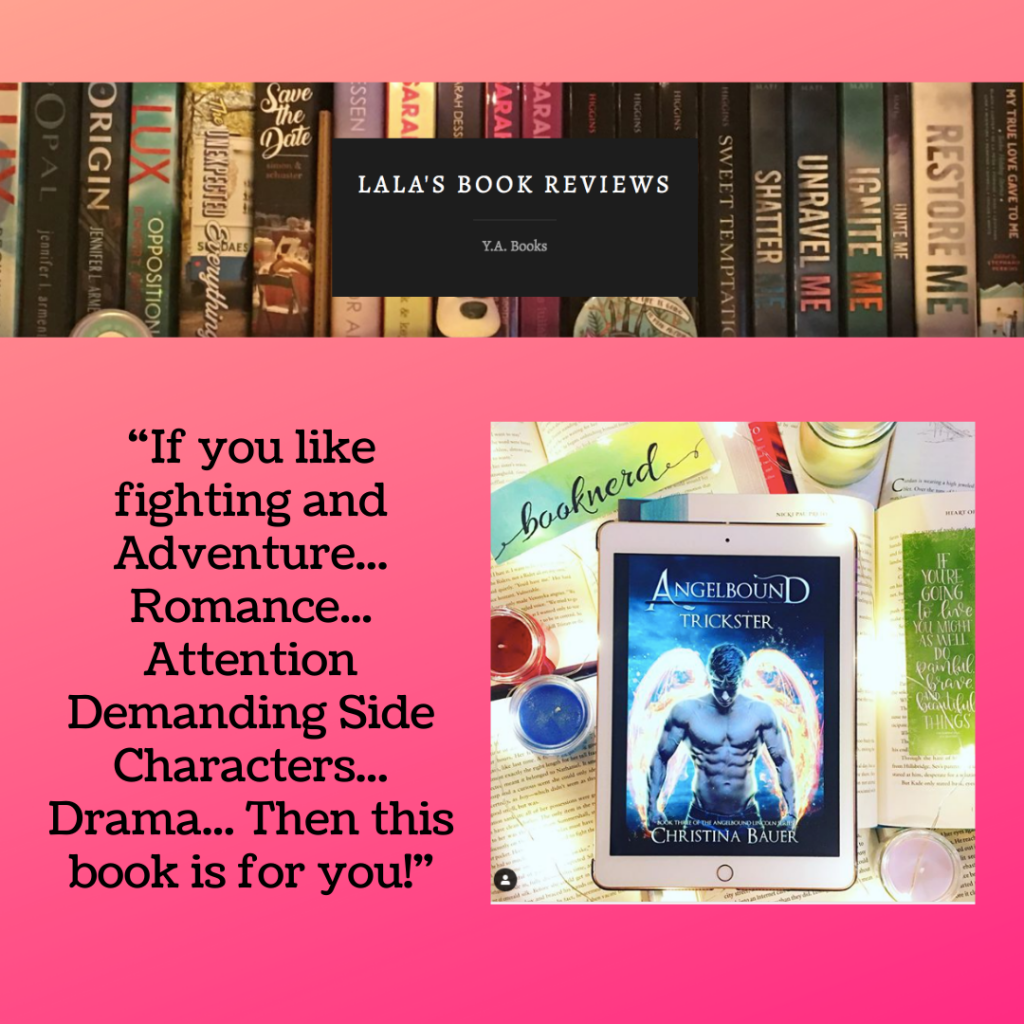 Book Tour: Trickster Review + Giveaway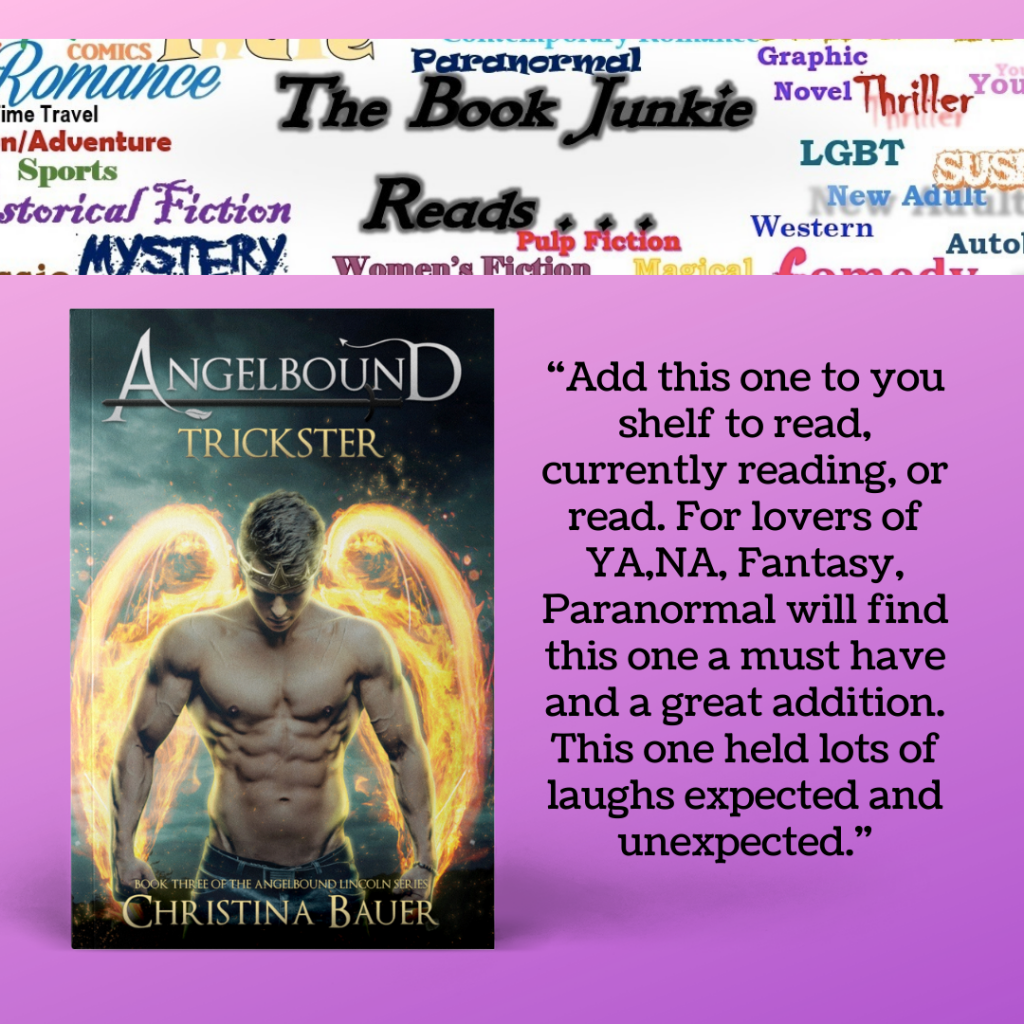 https://thebookjunkiereadspromos.blogspot.com/2020/03/tour-ya-paranormal-fantasy-trickster.html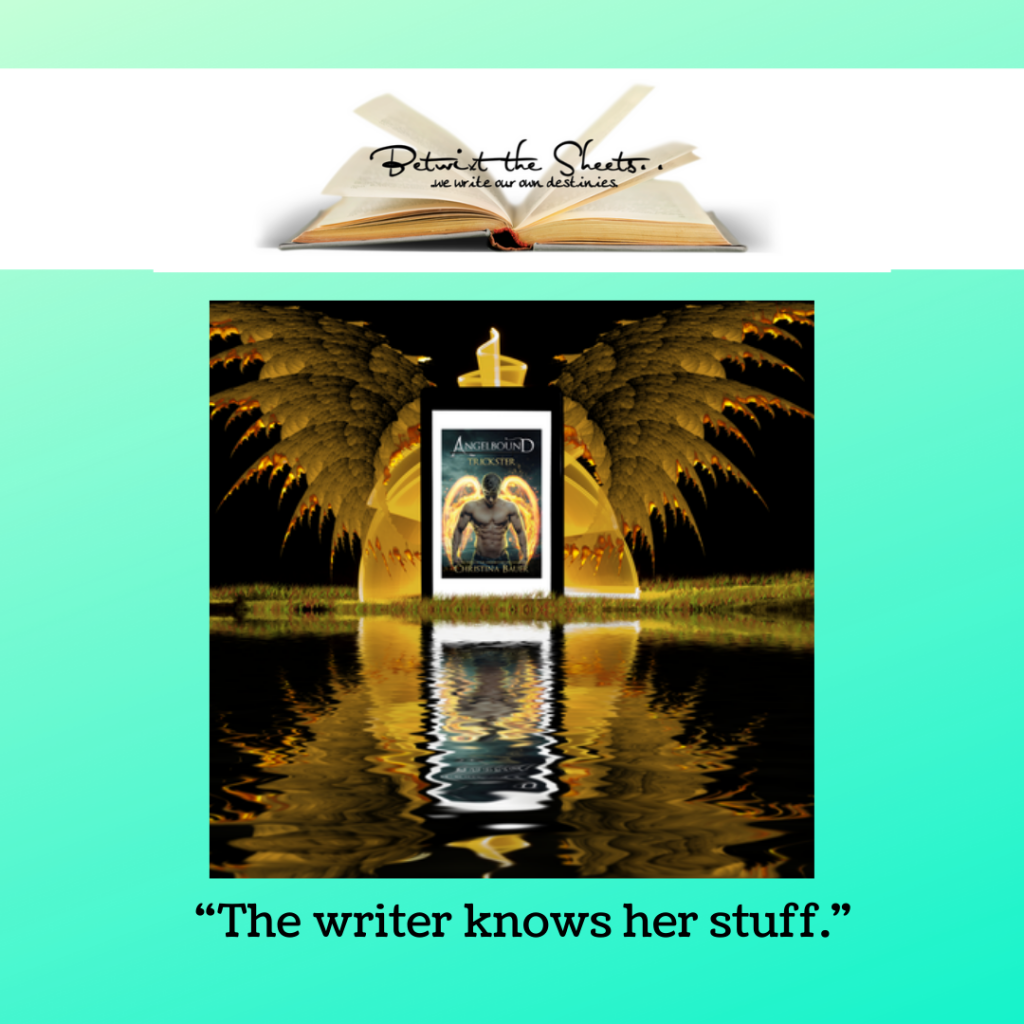 https://www.betwixtthesheets.com/home/trickster-lincoln-angelbound-3-by-christina-bauer-blog-tour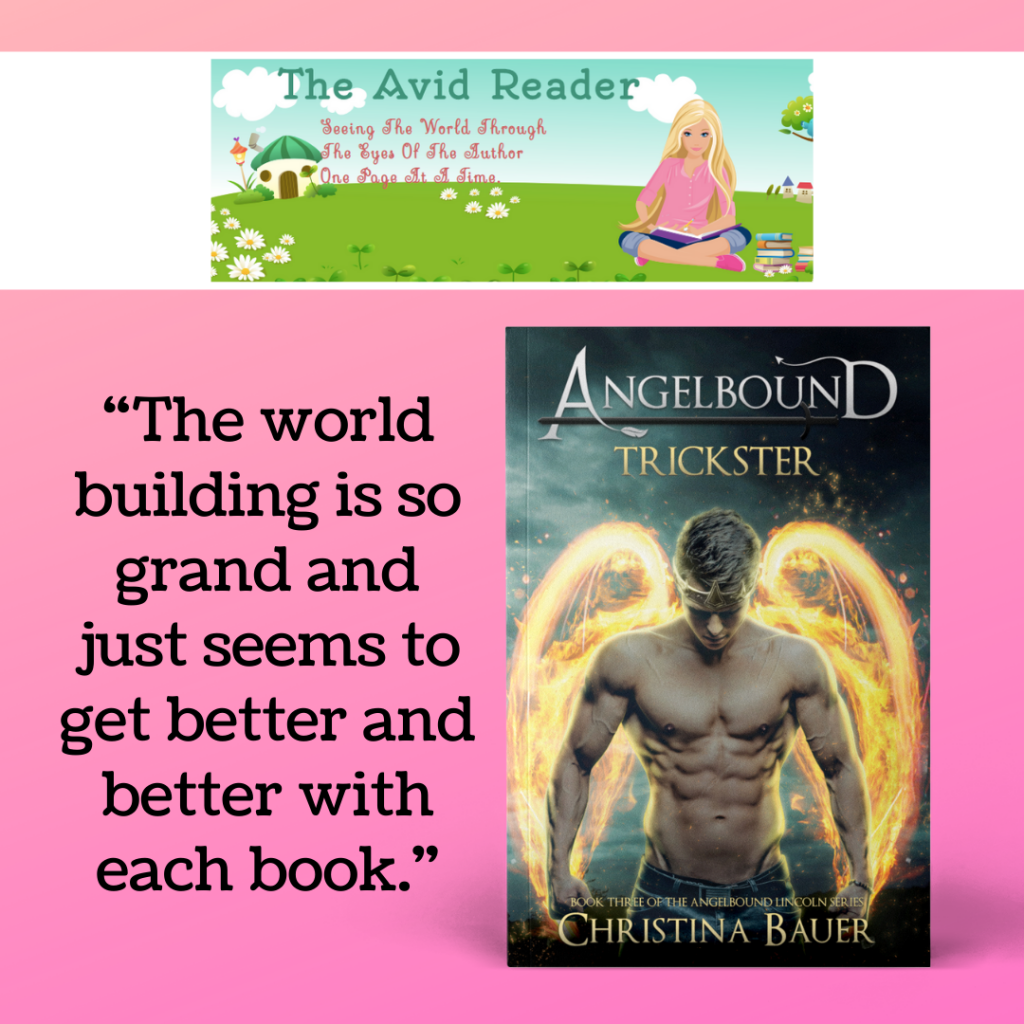 https://the-avidreader.blogspot.com/2020/03/07-blog-tour-review-giveaway-trickster-by-christina-bauer-XBT.html
Want to see the first round up? Click here.