Dear Readers,
I'm redoing the covers for my Beholder series, including Book 4, CROWNED. Why update stuff? The chick on the first cover turned out green… and once I noticed it, I couldn't unsee it. Over the years, it made me more and more nutso. So I updated Book 1. After that, I had to fix all the others so they matched. Refreshing the covers is also supposed to help with sales, so there's that as well.
Plus, cover design is fun. That's important.
So without further ado, here's the new cover for CROWNED.  You can see the new before-and-after below. Be sure to scroll down to the bottom to see the full cover in large size!
-CB
Here's the before and after...
Now for the source art from artist Majorgaine. She builds everything as 3D computer art.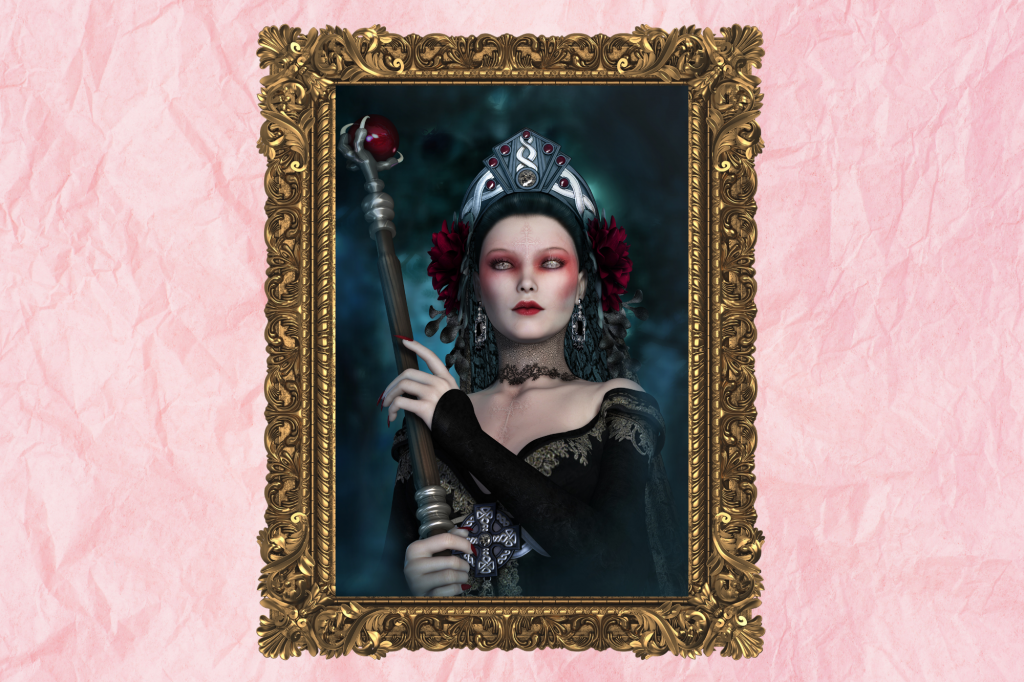 Check out the full print wrap cover…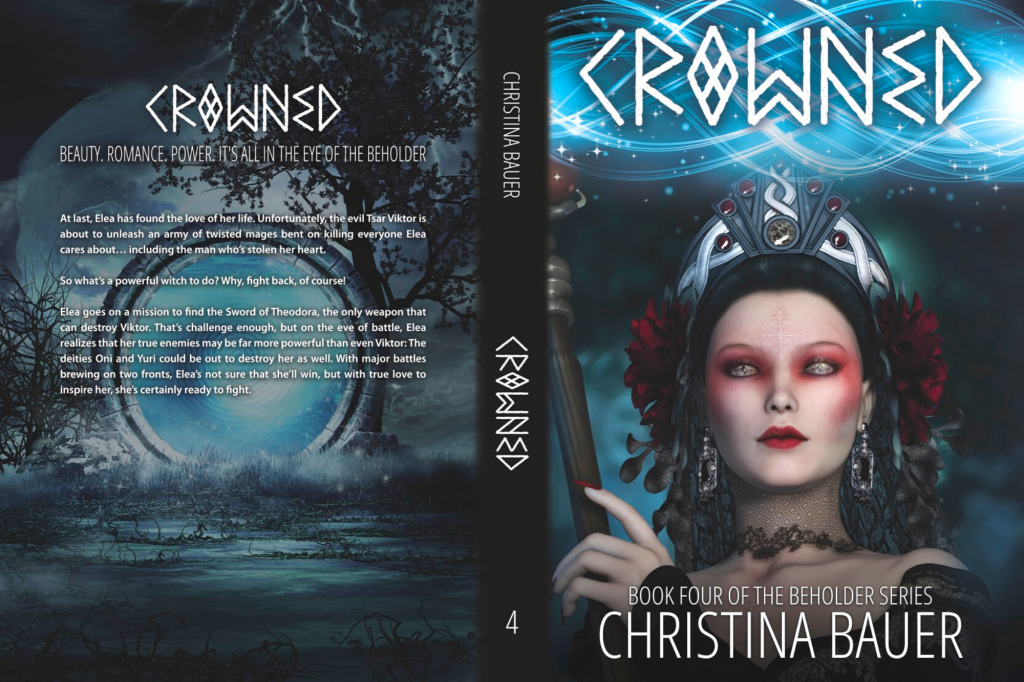 ABOUT CROWNED
SEE IT NOW: Amazon 
At last, Elea has found the love of her life. Unfortunately, the evil Tsar Viktor is about to unleash an army of twisted mages bent on killing everyone Elea cares about… including the man who's stolen her heart.
So what's a powerful witch to do? Why, organize a league of magical warriors, of course!
Elea recruits and trains a fighting force to take down the Tsar. That's challenge enough, but on the eve of battle, Elea realizes that her true enemies may be far more powerful than even Viktor: The deities Oni and Yuri could be out to destroy her as well. With major battles brewing on two fronts, Elea's not sure that she'll win, but with true love to inspire her, she's certainly ready to fight.
***An Amazon Exclusive***