My Angelbound Offspring Box Set is on sale–that's five books for $1.99! It's all to celebrate the launch of HUNTRESS, book 7 in the series!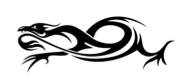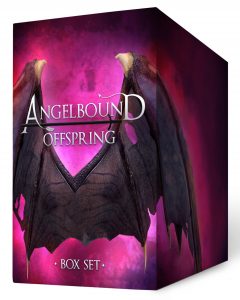 Elementals, dragons, and romance … oh my! The first FIVE books of the popular Angelbound Origins series are now in ONE ebook collection!
MAXON (Book One)
To deal with his past, Prince Maxon limits his present-day activities to killing demons and seducing women. No long-term relationships. No combat too dangerous. No problem, right? Wrong. Maxon's about to meet Lianna, and it's love at first fight.
PORTIA (Book Two)
Princess Portia is one of the Marked: someday she'll transform into a dreaded Void demon. To fight this horrible fate, Portia's spent her life in libraries, learning magic that might break the dark demonic spell. But when the Void threaten to destroy all of the after-realms—and the handsome dragon Emperor Tempest offers his help—then the bookworm princess must hit the battlefield.
ZINNIA (Book Three)
The daughter of Portia and Tempest, Zinnia has always been a musical prodigy. Growing up, her favorite hours are spent with her best friend and musical partner, Rhodes. But when Zinnia is kidnapped, she realizes the power of music and love in a new way.
RHODES (Book Four)
As dragon shifters, Rhodes and Zinnia should never have fallen in love. Why? Zin's a princess while Rhodes is only the hired help. Sadly, it isn't clear what path—if any—will end with Rhodes and his love having a future together…
KAPS (Book Five)
Meet Princess Kaps: renegade, dragon shifter, and general pain in her royal parents' backsides. When a handsome bounty hunter, Mack, tries to deliver Kaps to her enemies, sparks start to fly between stalker and prey…
Angelbound Offspring Series
1. Maxon
2. Portia
3. Zinnia
4. Rhodes
5. Kaps
6. Mack
7. Huntress
8. Gage