Dear Readers,
I'm redoing the covers for my Beholder series, including Book 3, CHERISHED. Why update stuff? The chick on the first cover turned out green… and once I noticed it, I couldn't unsee it. Over the years, it made me more and more nutso. So I updated Book 1. After that, I had to fix all the others so they matched. Refreshing the covers is also supposed to help with sales, so there's that as well.
Plus, cover design is fun. That's important.
So without further ado, here's the new cover for CHERISHED.  You can see the new before-and-after below. Be sure to scroll down to the bottom to see the full cover in large size!
-CB
Here's the before and after...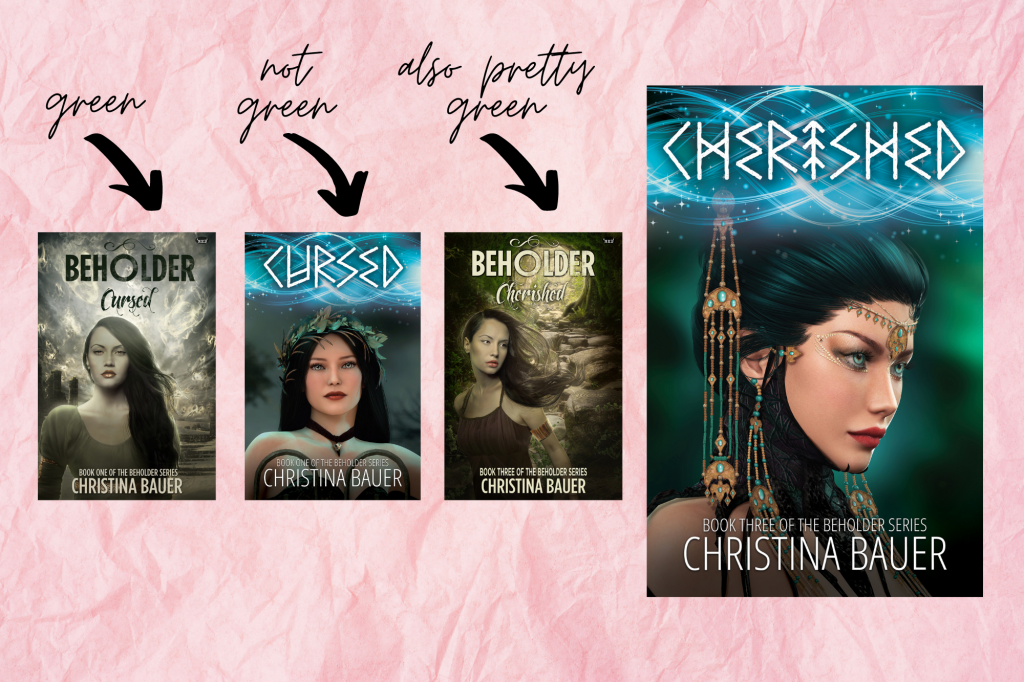 Now for the source art from artist Majorgaine. She builds everything as 3D computer art.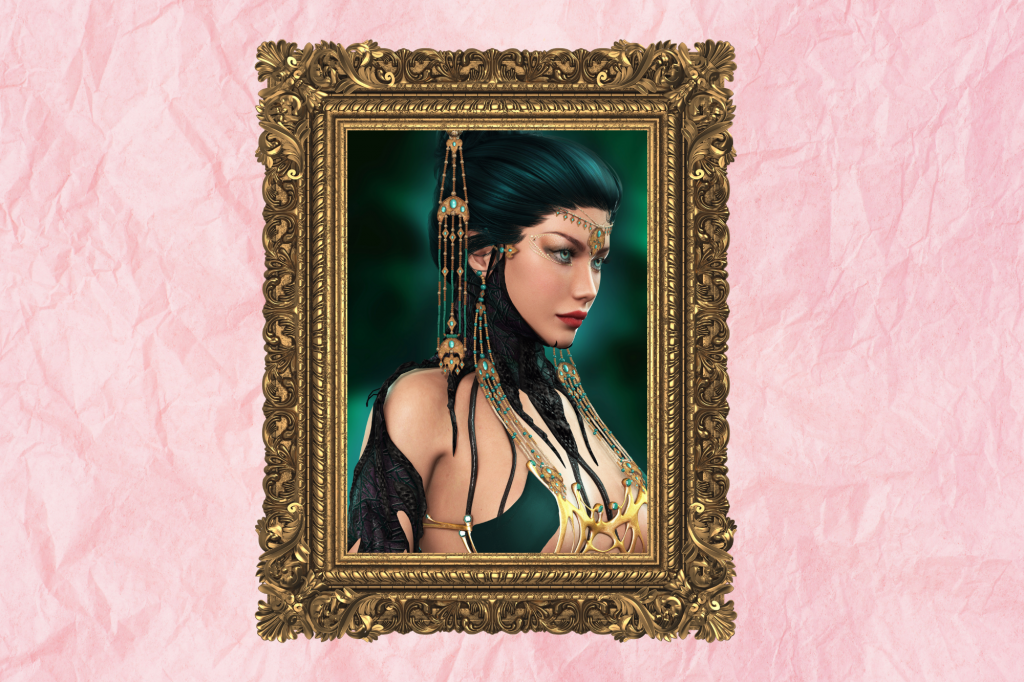 Check out the full print wrap cover…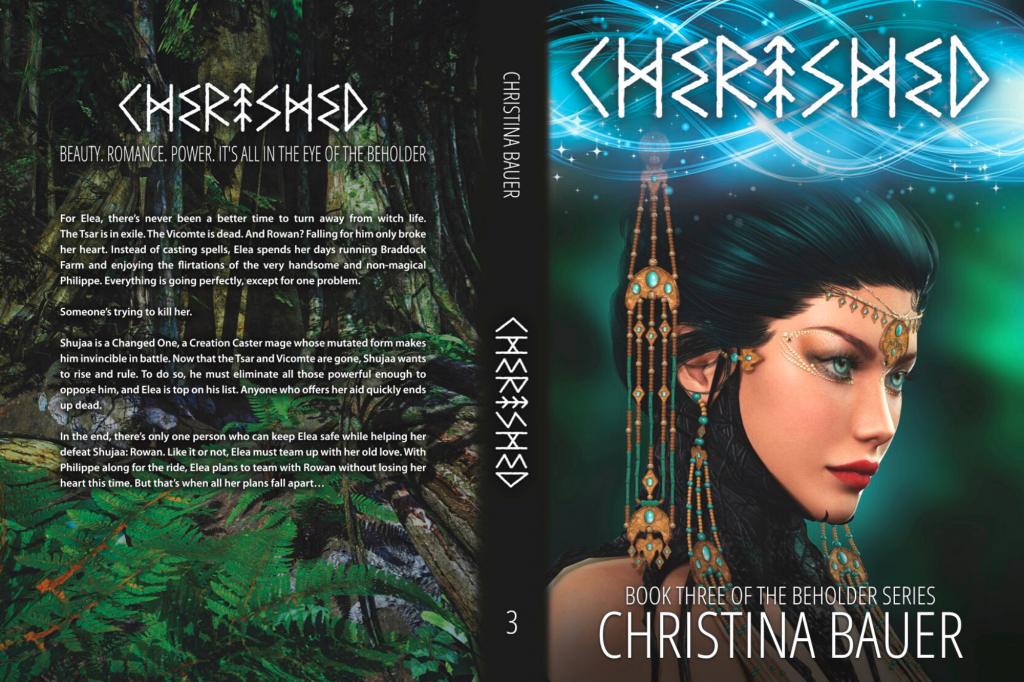 ABOUT CHERISHED
SEE IT ON: Amazon
For Elea, there's never been a better time to turn away from witch life. The Tsar is in exile. The Vicomte is dead. And Rowan? Falling for him only broke her heart. Instead of casting spells, Elea spends her days running Braddock Farm and enjoying the flirtations of the very handsome and non-magical Philippe. Everything is going perfectly, except for one problem.
Someone's trying to kill her.
Shujaa is a Changed One, a Creation Caster mage whose mutated form makes him invincible in battle. Now that the Tsar and Vicomte are gone, Shujaa wants to rise and rule. To do so, he must eliminate all those powerful enough to oppose him, and Elea is top on his list. Anyone who offers her aid quickly ends up dead.
In the end, there's only one person who can keep Elea safe while helping her defeat Shujaa: Rowan. Like it or not, Elea must team up with her old love. With Philippe along for the ride, Elea plans to team with Rowan without losing her heart this time. But that's when all her plans fall apart…
***An Amazon Exclusive***