As part of the launch tour for BACULUM (Angelbound Lincoln #4), you can save across the series for a limited time!
There will never be a better time to catch up on all things Angelbound Lincoln!
Check out the series and savings below…

DUTY BOUND (Book 1)
Only $2.99 on: Amazon / Barnes & Noble / Kobo / Apple Books / GooglePlay
As the High Prince of the demon-fighting thrax, Lincoln knows he must marry for political gain. Not that he minds. For all of his eighteen years, Lincoln's been bound to his duty. Fighting demons is his life, and he's never given romance a second thought. Instead, the High Prince lives for the days when he leaves his hidden realm to fight demons on Earth.
Then, everything changes…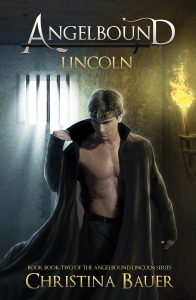 LINCOLN (Book 2)
Only $2.99 on: Amazon, Barnes & Noble, Apple Books, Kobo & GooglePlay
When it comes to fighting, Prince Lincoln is the greatest demon killer in the history of his people, the thrax. Now Lincoln faces his hardest fight yet…and it's not on a traditional battlefield. Why? The part-angel prince has fallen for a quasi-demon girl. Hard.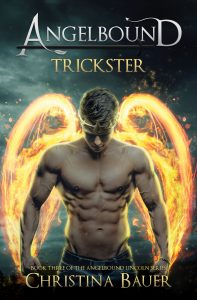 TRICKSTER (Book 3)
Only $.99 on: Amazon / GooglePlay / Apple Books / Kobo / Barnes & Noble / Goodreads
Aldred, the dreaded Earl of Acca, is at it again. After discovering a new kind of fighting arbor, Aldred rips open a gateway to another world called the Primeval. The earl's goal? Release the arbor, lock in an easy kill, and show off some supposed prowess as a slayer of unusual big bads.
After all, how hard can it be to kill a freaking tree? Super hard, as it turns out.

Baculum (Book 4)
New on: GooglePlay / Amazon / AppleBooks / Kobo / Nook
Watch Lincoln battle Norse monsters in the Viking Games!
As King of the Thrax, Lincoln leads the most powerful demon fighting force in the after-realms… yet he cherishes nothing more than his Angelbound love, Myla. Which is why the king loses his freaking mind when the sinister Ringmaster Kell targets his pregnant wife.
So. Not. Happening.