Dear Readers,
I just launched a new book, BACULUM (Angelbound Lincoln #4). This novel tells the story of how Lincoln fights Norse monsters in the Viking Games. When a story works, it feels like it's always been there. But this tale took a lot of turns before it settled in.
With that preamble, here are some of the things I changed while writing BACULUM!
Send Out The Evil Clowns
Originally, I did not have a Norse theme for the book. It was more of a circus thing. And the handlers were all evil-looking clowns (who are actually super nice). I even had Harvey, a seemingly evil clown that befriended Myla. Then one day over breakfast, my husband saw the following image for the clown in question.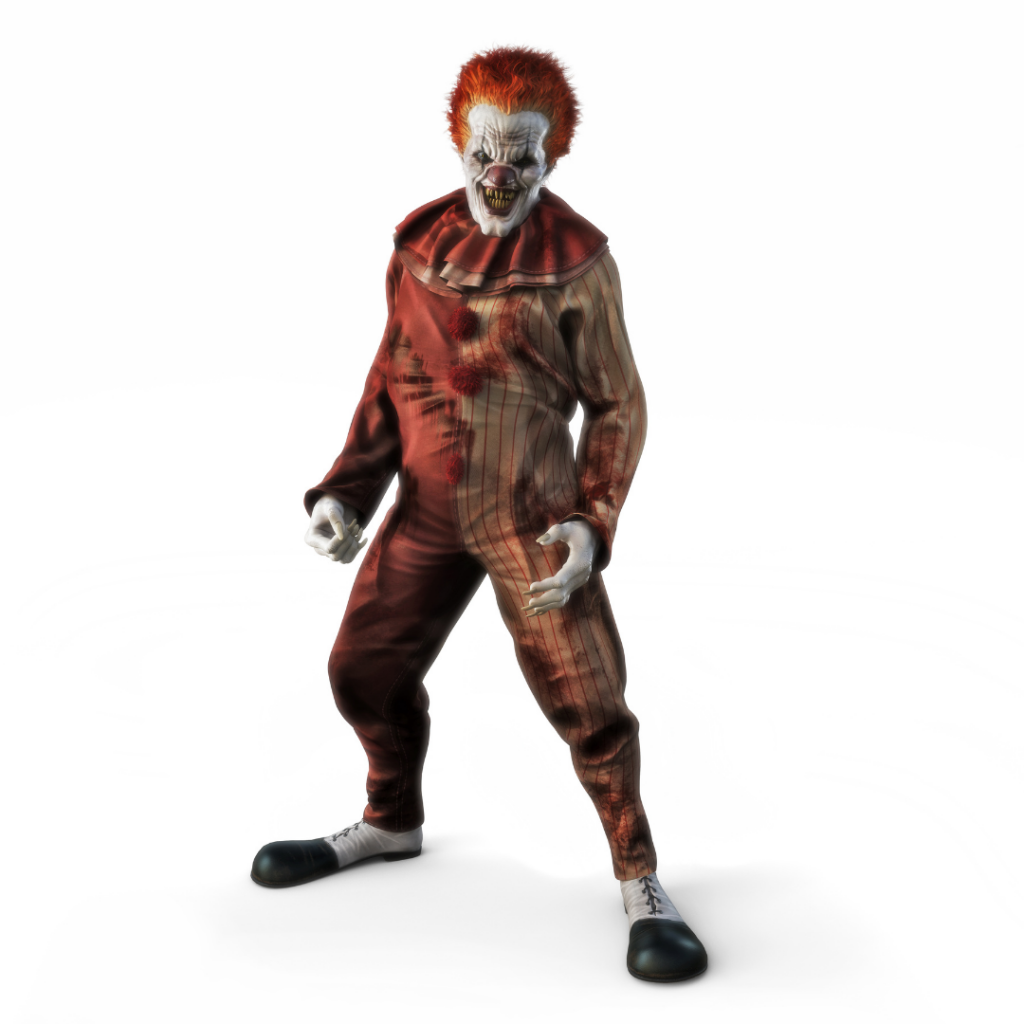 My husband almost choked on his bagel. I decided that including the evil clown might not be a great idea. At the time, one of the fights did include a Nordic creature, so I played around with extending that Viking myth to the whole fighting circuit. The Fighting Circus became the Viking Games, and it worked much better to have an alternate gladiator arena experience to contrast with Myla's life. So the evil clowns met the delete key.
The 'Big Bad' Moved From A Nebbishy Loser Into A Badass Elf
When I first imagined the antagonist—a character that I also call the 'big bad' as in the 'big had wolf'—he was a milquetoast thrax who was just too much of a loser to stop the Viking Games. This is what the first Kell looked like in the beginning.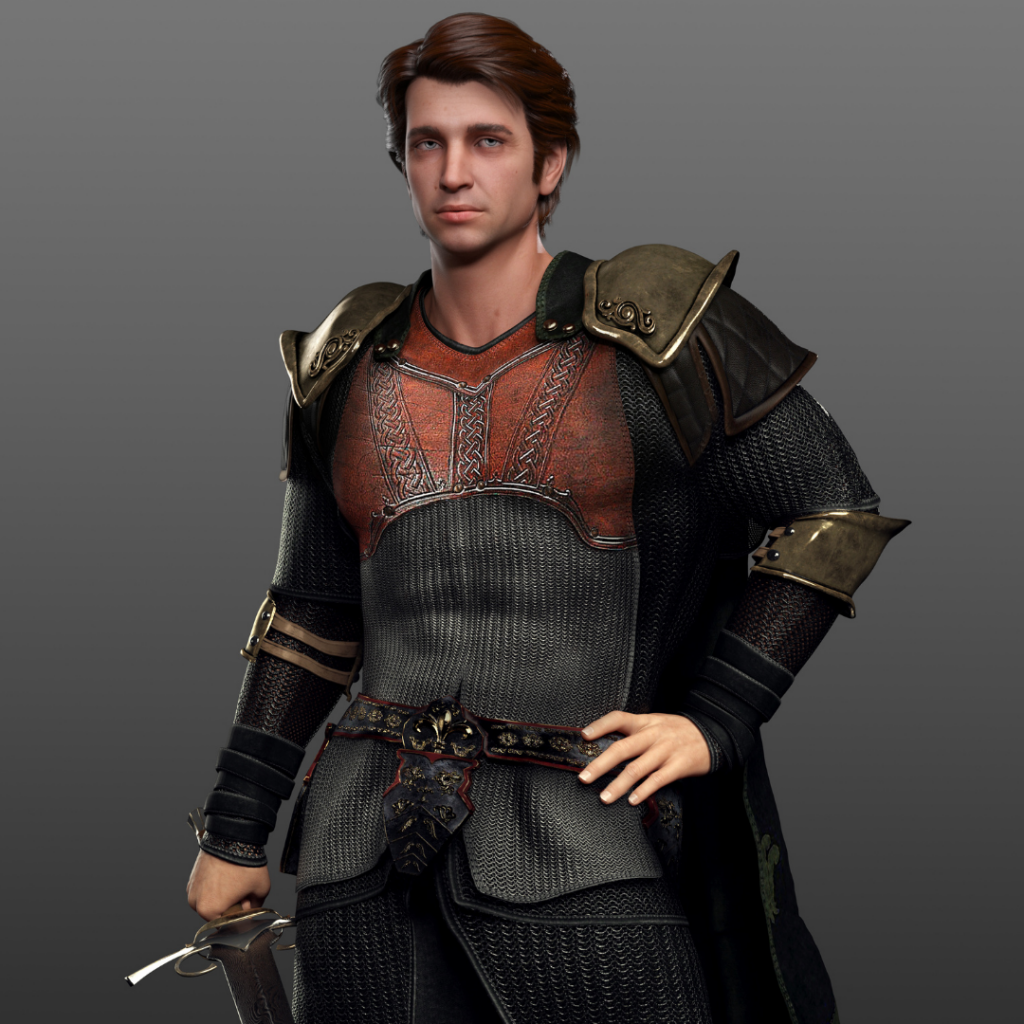 One writing rule I live by I that your protagonist is only as good as the antagonist they defeat. This version of Kell looks totally bored with life. He just wasn't working. By pulling in the Norse theme, I made the big bad come from that universe, which happens to have both light and dark elves. Kell became a dark elf mage and this is the image I decided upon for him!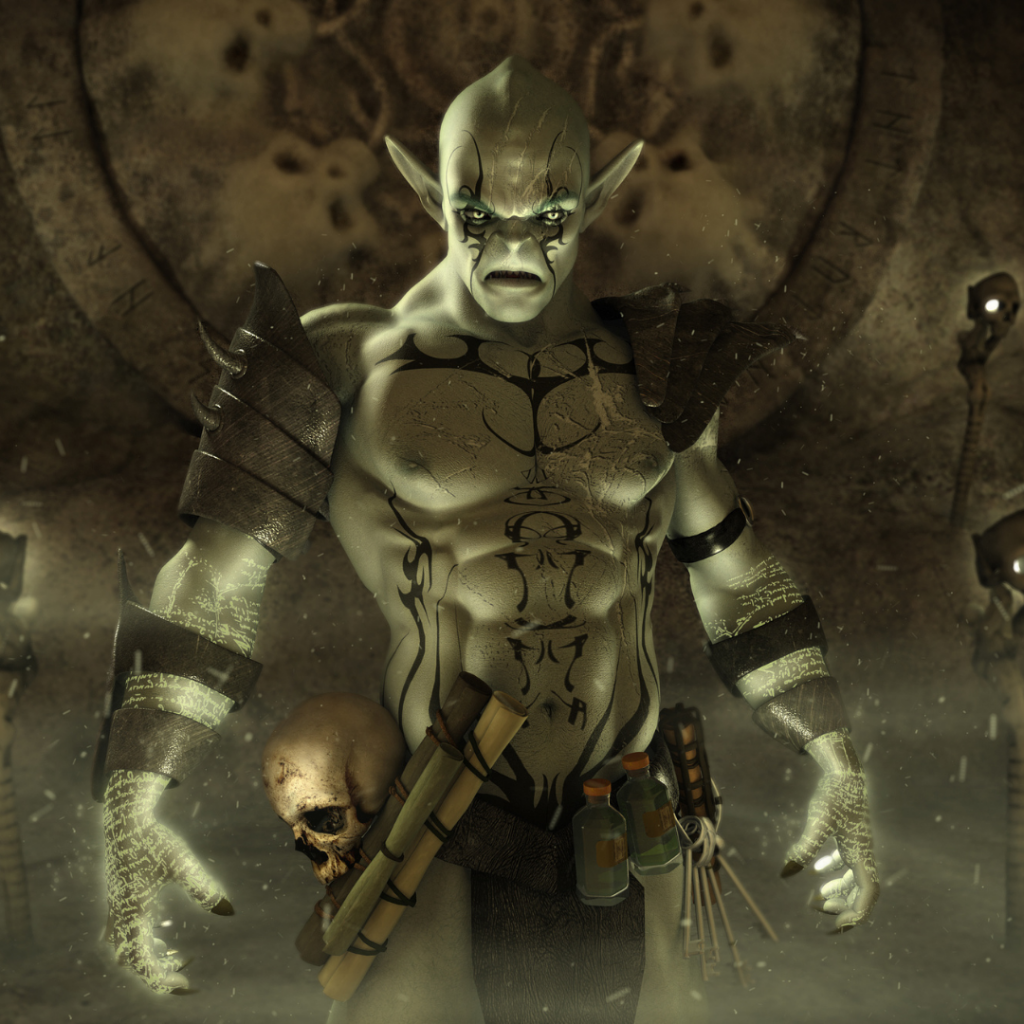 The Sentinel Becomes A Different Kind of Protector
Speaking of the light elves, I wanted there to be someone who was in charge of this group of Norse folks. At first I went with a very literal interpretation and picked someone who wielded actual weapons. This was my first take on the character of the Sentinel.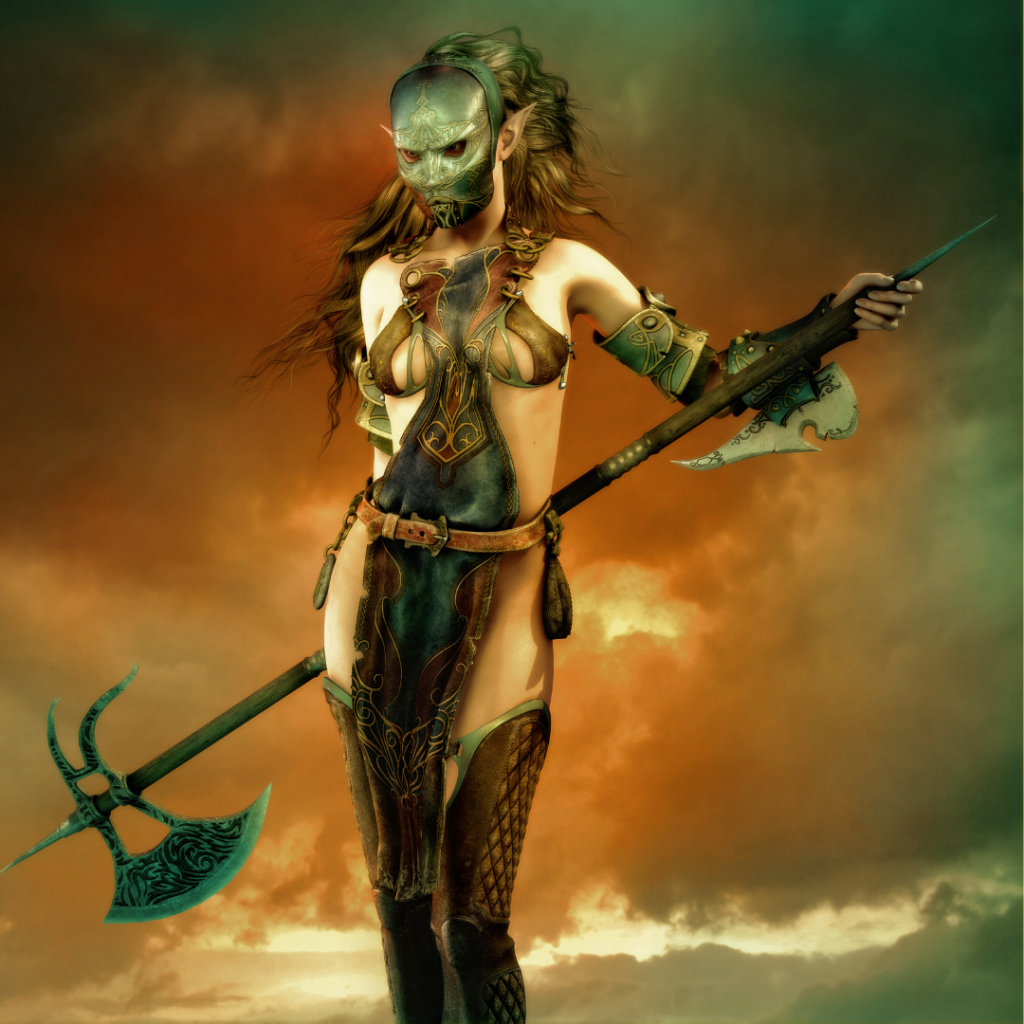 This is another direction that just didn't work. It just kept raising questions. Who wears a helmet without any other major armor? Why hold the halberd in that impractical way? How come she uses weapons at all… elves are known for magic? So I changed directions to select someone who looked tough and wielded the dual power of information and magic.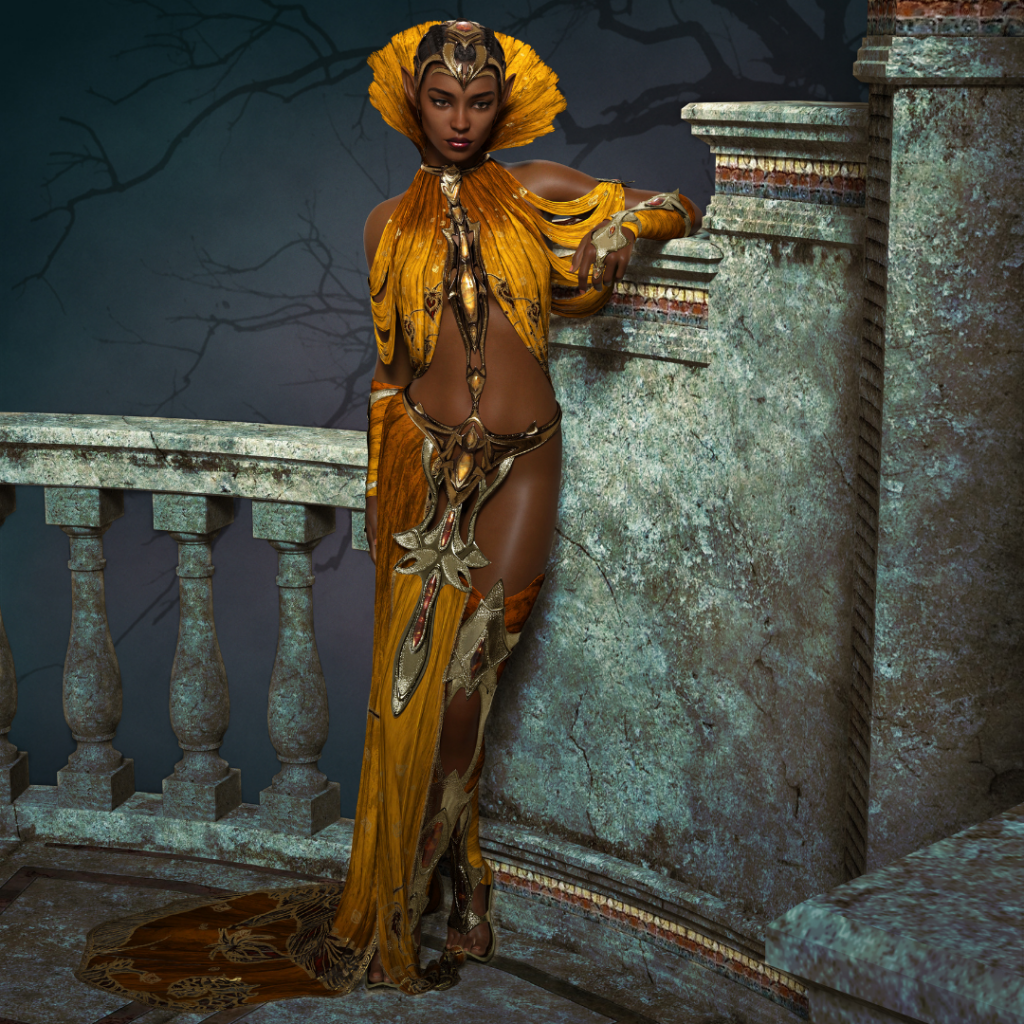 This version of the Sentinel was simply perfect. I love how her strength includes a kind of steady resolution about leading her people. The Sentinel was born!
Here's more information about BACULUM…
About BACULUM
SEE IT ON: GooglePlay / Amazon / AppleBooks / Kobo / Nook
Watch Lincoln battle Norse monsters in the Viking Games!
As King of the Thrax, Lincoln leads the most powerful demon fighting force in the after-realms… yet he cherishes nothing more than his Angelbound love, Myla. Which is why the king loses his freaking mind when the sinister Ringmaster Kell targets his pregnant wife.
So. Not. Happening.
Ringmaster Kell runs the infamous Viking Games, a series of battles where participants take on the identity of a Norse monster and fight to the death. Sounds good to Lincoln. The king sets aside his crown and enters the arena with one goal only: destroy Ringmaster Kell.
Sometimes, a warrior just needs to ignite his baculum sword and kick a ton of evil ass. But is Lincoln protecting Myla or walking into a trap?
Perfect for readers who love Vikings, Norse mythology, hot princes and cool heroines.
ANGELBOUND LINCOLN
Stories from the perspective of Mister The Prince
1. Duty Bound
2. Lincoln
3. Trickster
4. Baculum
5. Angelfire
6. Rixa