Angelbound HUNTRESS is here!
LAUNCH SUMMARY
TITLE: Angelbound HUNTRESS, Book 7 in the Angelbound Origins Series
GENRE: Young Adult Paranormal Romance
AVAILABILITY: Amazon / Apple / GooglePlay / Kobo / Nook
RELEASE DATE: May 25, 2021
FORMAT: eBook
LIST PRICE: $6.99
GIVEAWAY: https://tinyurl.com/win-huntress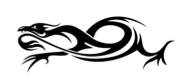 About Angelbound HUNTRESS
Princess. Warrior. Dragon shifter. HUNTRESS.
When it comes to protecting her family, eighteen-year-old Princess Huntress is known for kicking ass, taking names and then kicking a little more ass, just to be sure. She's the last of her kind—a glass dragon shifter—and no matter what the threat, Huntress always tracks it down solo.
Then Huntress meets the leader of the L'Griffe crime family, Gage Beaufort, who is a dashing dragon shifter with a knee-melting stare. The attraction is instant, yet Huntress hates it. Why? Crime syndicates hurt royal authority, which means they threaten her very family. Long story short, being with Gage is just wrong. Besides Huntress already has a rock-solid life plan, and that's to fight alone, forever. No relationships, thank you very much.
But when a new danger threatens the royals, everything changes.
Now Huntress needs a mercenary army and fast, so she forges an alliance with L'Griffe. To protect those she loves, Huntress agrees to marry someone she loathes: Gage Beaufort. Yet help from L'Griffe might not be enough. Huntress' family may still be at risk.
Even worse, the same is true for the princess' heart. Gage is a man who always gets what he wants. In this case, the crime lord desires Princess Huntress, body and soul.
"What a fun read! Every page is entertaining as an exciting story unfolds… one with magic, dragons, a little romance and a villain to despise." – Tonja, Goodreads
The Angelbound Offspring Series
1. Maxon
2. Portia
3. Zinnia
4. Rhodes
5. Kaps
6. Mack
7. Huntress
8. Gage
About the Author
Christina Bauer thinks that fantasy books are like bacon: they just make life better. All of which is why she writes romance novels that feature demons, dragons, wizards, witches, elves, elementals, and a bunch of random stuff that she brainstorms while riding the Boston T. Oh, and she includes lots of humor and kick-ass chicks, too. Christina lives in Newton, MA with her husband, son, and semi-insane golden retriever, Ruby. She loves to connect with her fans at BauersBooks.com.
Stalk Christina on Social Media – She Loves It!
Blog: http://monsterhousebooks.com/blog/category/christina
Facebook: https://www.facebook.com/authorBauer/
Twitter: @CB_Bauer
Instagram: https://www.instagram.com/christina_cb_bauer/
LinkedIn: https://www.linkedin.com/in/christina-bauer-481b12139/
Web site: http://monsterhousebooks.com/authors/cbauer