Attention all Angelbound readers! From May 24th through June 4th, there will be a launch tour for book seven in my Angelbound Offspring Series,

HUNTRESS

.
Take a look at the tour host list below;
you may discover your next favorite book blog!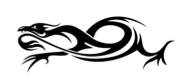 About The Tour
May 24th
–Books, Tea, Healthy Me >> Excerpt
–Aubrey Wynne: Timeless Love >> Playlist
May 25th
–Living in a Bookworld >> Excerpt
–Ilovebooksandstuffblog >> Excerpt
–The Avid Reader >> Review
May 26th
–Angel's Guilty Pleasures >> Guest Post
–Reading Tonic >> Excerpt
May 27th
–Archaeolibrarian – I Dig Good Books!  >> Review
–Rants N Scribbles  >> Excerpt
–Declarations of a Fangirl >> Excerpt
May 28th
–Books of Fandom >> Review
–Jessica Reads It  >> Review
—
May 31st
–Mashlovesbooks >> Review
–Rockin' Book Reviews >> Guest Post
June 1st
–The Bouncing Tigger Reads >> Interview
–Birdie Song's Blog >> Excerpt
June 2nd
–Lady Hawkeye >> Excerpt
–Haddie's Haven >> Review
June 3rd
–breen.rb  >> Review
June 4th
–The Book Junkie Reads . . .  >> Review
–Valerie Ullmer | Romance Author  >> Excerpt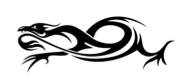 About Huntress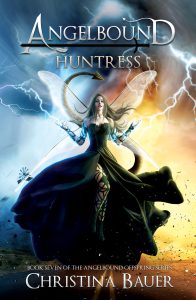 Princess. Warrior. Dragon Shifter. Huntress.
When it comes to protecting her family, eighteen-year-old Princess Huntress is known for kicking ass, taking names and then kicking a little more ass, just to be sure. She's the last of her kind—a glass dragon shifter—and no matter what the threat, Huntress always tracks it down solo.
Then Huntress meets the leader of the L'Griffe crime family, Gage Beaufort, who is a dashing dragon shifter with a knee-melting stare. The attraction is instant, yet Huntress hates it. Why? Crime syndicates hurt royal authority, which means they threaten her family. Long story short, being with Gage is just wrong. Besides Huntress already has a rock-solid life plan, and that's to fight alone, forever. No relationships, thank you very much.
But when a new danger threatens the royals, everything changes.
Now Huntress needs a mercenary army and fast, so she forges an alliance with L'Griffe. To protect those she loves, Huntress agrees to marry someone she loathes: Gage Beaufort. But will the extra help be enough?
Even worse, Huntress' family isn't the only thing at risk–the same is true for the princess' heart. Because Gage is a man who always gets what he wants. In this case, the crime lord desires Princess Huntress, body and soul.
"With Angelbound Offspring, every page is entertaining… an exciting story that unfolds with magic, dragons, a little romance and a villain to despise." – Tonja, Goodreads
Perfect for readers seeking a clean fantasy adventure in the spirit of omegaverse romance
Angelbound Offspring
1. Maxon
2. Portia
3. Zinnia
4. Rhodes
5. Kaps
6. Mack
7. Huntress
8. Gage